New School Method
Example of how a room could be viewed in 360 degree video format
It appears that around three quarters of house hunters become frustrated because many properties simply don't match up to their online descriptions. Therefore being able to view using 3D virtual viewing of a house, looking at the views you want to look at rather than an agent or vendor wants you to see, really is a winning scenario.
According to an article from Estate Agent Today, using 3D  generates four times as much interest, 49% more leads, and can help a property sell five times quicker.
It goes without saying that good photography is a crucial element of your real estate marketing. This has pretty much always been the case – but is more true than ever, now that the web and social media play such a key role in property searches.  
Stunning images of the interior – and exterior – of a property can certainly secure its place on a house hunter's wish list. Fail to make that vital first impression, though, and potential buyers will quickly scroll on to the next listing. 
Smartphone cameras may have come a long way. You should also invest in a tripod – it's very difficult to avoid camera shake without one.  
Prepare as best as possible before hand see these tips to make the room 'Clutter Free'
Clearing the clutter – putting away anything that will look messy including paperwork, toiletries and clothes.

 

Removing personal items such as photos.

 

Removing pets from the scene – to avoid photo bombs.

 

Tidying the outside space – moving cars and pushing bins out of the way.

 

Putting down all toilet lids!

 

Make sure there's plenty of light – open all blinds and doors and use artificial light if needed.




Shoot at eye level for most rooms, though you may need to position your tripod at chest height for kitchens to get the best view of cabinets and fixtures.

 
Alternatively, you can outsource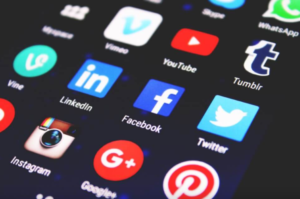 Use social media and video to re-enforce and through using the Virtual Web Agent you will be able to generate and engage  more readily. Sure you can join the multitude of others who put their properties with an Estate Agent and let them market your property and pay their fees, or you can grab the bull by the horns and market your own property, or you can combine both. But in all cases when you have grabbed the attention, you need to be able to convert this into a viewing. This is is where the 360 degree viewing stands out from the other property sellers. Using technology to make a difference. See the VirtualPropertyAgency.co.uk