Virtual Estate Agent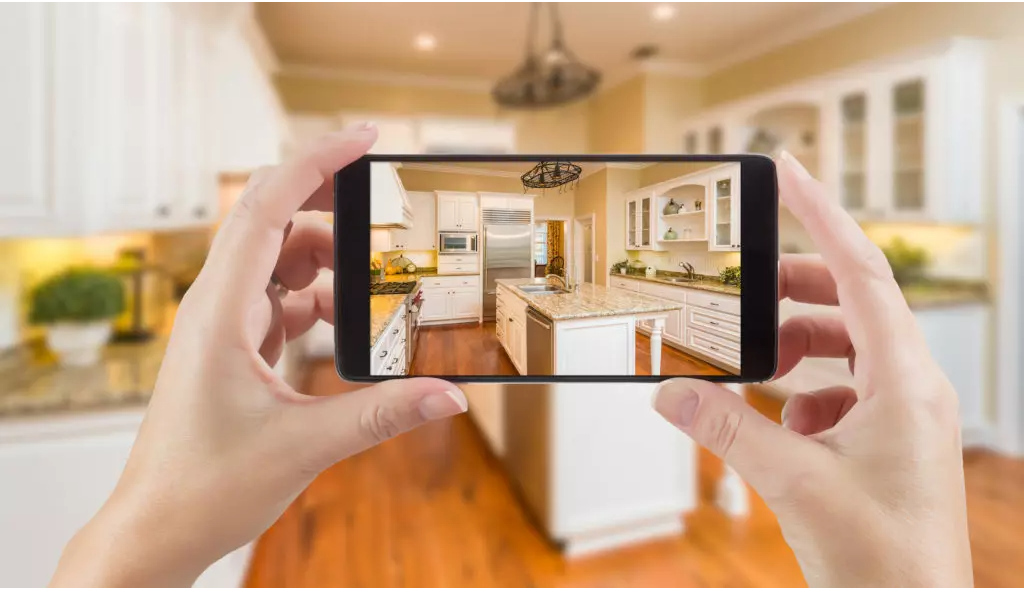 There are many reasons and benefits why a potential Buyer or Renter would opt for a Virtual Viewing of a property first and especially none more so than now, with the Coronavirus and its various variant forms and the need to minimise spread.
Some people prefer to walk around at their own pace without the presence of a real estate agent or householder present. With The Virtual Estate Agent 360 virtual viewing , you will get them the opportunity to explore around the property. They will give an unbroken view of each room, which  unlike using a still camera that has taken a number of different shots from a single vantage point, and the likely hood they will only show you the one still of the room if at all.  Using the Virtual Estate Agent allows you to get a 360-degree view of an apartment, which makes them feel like they are there in person.
In addition to this the Virtual Estate Agent will also give an audio description of the facilities to be found and such information as the number of plug points or local schools and shops in the locality. For people who are looking to sell with or without an estate agent ( for which many are now so doing ), we can also produce a video for them to use on  social media platforms to help with their own promotion.  Remembering that potential purchasers can be found just about anywhere on the globe and should no longer feel constricted to just marketing in their home town or city. People are able to travel and have access to the mobile platforms so their property could be seen 10, 100, 1000 miles away or much further through the power of the Internet.
1. Convenience
Visiting a prospective property in person can be a hassle. They may have to take time off work or sacrifice their free time on a weekend to physically attend the viewing. Additionally, they might find it difficult to find a time that works for both the Buyer and the leasing agent or the landlord. If the property they want to see is far away, they also have to spend a considerable amount of time travelling there.  They could have a partner who is constrained in the same way or may have to look after the family or could be unable to travel due to health. All of which can be a barrier to getting the home viewing.
Virtual tours make it possible for them and their partners to view apartments anytime without having to schedule appointments or travel to their locations. If a certain property doesn't meet their expectations, they can check out another one with minimal hassle, as they drink their tea or coffee in a relaxed environment at time of their choosing.
2. Expanded Geographic Boundaries
If they are moving to another city, town, or country and don't have the time to travel all the way there to see a prospective home or apartment in person, they can tour the property virtually instead. Virtual viewings enable them to do some long-distance apartment or house hunting while saving time and money. This allows them to get through a good number of properties if they are looking for a place to rent or buy and also explore other areas close to their chosen location to plan future viewings in person, one they have narrowed down their intended viewing list.
3. Enriched Experience
Still photos of the property give them a basic idea of how the property looks, but they may not give them the full picture. A 360- degree virtual viewing, on the other hand, shows them many things that still pictures don't reveal, including the property layout and features. It allows them to view each room at their own pace and look for amenities that matter to them, such as flooring, lighting, and counter-tops, cupboard spaces etc. They can take their time exploring the rooms of the property and then prepare questions to ask for clarification on anything. The Virtual Estate Agent will also give an audio commentary to describe the room they are looking at and they can focus and zoom in on features that they could not do in a still photograph.
4. Repeated Tours
If they choose to visit a property in person, it can be inconvenient to re-visit the property if they missed something the first time around. In a competitive market, they might only get one chance to look at a property before someone else swoops in and rents or puts in an offer first. A virtual home viewing is available at any time of the day, so they can check out the property as many times as they want without feeling pressured to sign on the spot. They might like a third party to see it for their opinion such as their parents or a tradesman if they are planning to make changes to the room layout.